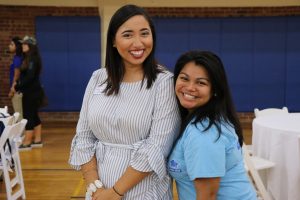 Become familiar with the resources available to you. If you have some extra time in your schedule, register for the First Year Florida.
Introduce yourself to your professors through email or in person during office hours.
Get Involved! Find community and get involved in campus activities. There are more than 1,000 student organizations to choose from. You can pick activities that go with your major or activities that are purely social. You can start by joining the First Generation Organization.
Exercise! – join an intramural sport or check out the UF RecSports facilities.
Form study groups and check out the UF Teaching Center for a little extra help in some of your classes.
Research study abroad opportunities – visit the International Center.
Learn how you can serve your community: Brown Center for Leadership & Service.
FAFSA opens October 1. Update FAFSA on file with UF by December 15th each year. Keep in mind that there are more than 50,000 students at UF alone submitting applications, so apply early!