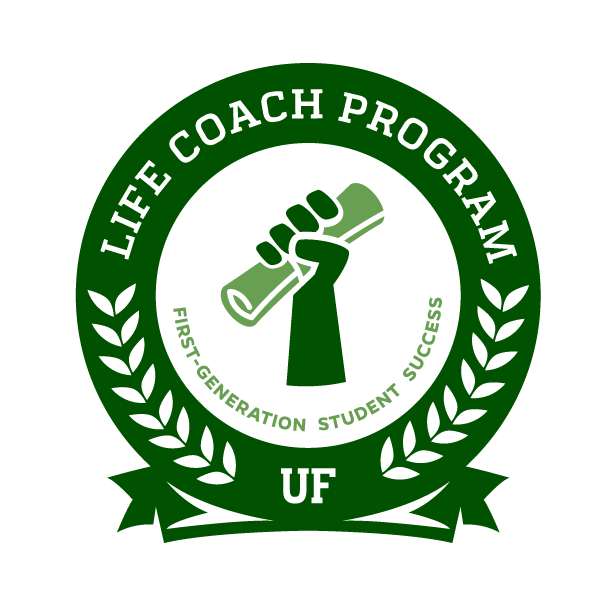 The Life Coach Program is offered to all 3rd and 4th year first-generation students. Students will be paired with a trained Life Coach to receive one-on-one guidance and life planning assistance. By connecting with a Life Coach, students will have the opportunity to maximize their education by gaining guidance from professionals right here on campus. The Life Coach is there to aid students in goal setting and outlining the steps necessary to reach these goals. The Life Coach is there to encourage students as they prepare to transition from undergrad to a career, graduate, or professional school.
Am I a first-generation student?
At UF, a first-generation college student is defined as students whose parents have not earned a bachelor's degree.
Who are Life Coaches:
Our Life Coaches are UF faculty, staff, and graduate students who come from a variety of academic backgrounds and diverse professions. They have applied and been selected based on their desire to help guide 3rd and 4th year first-generations students throughout their decision processes as it relates to careers, graduate schools, and life in general.